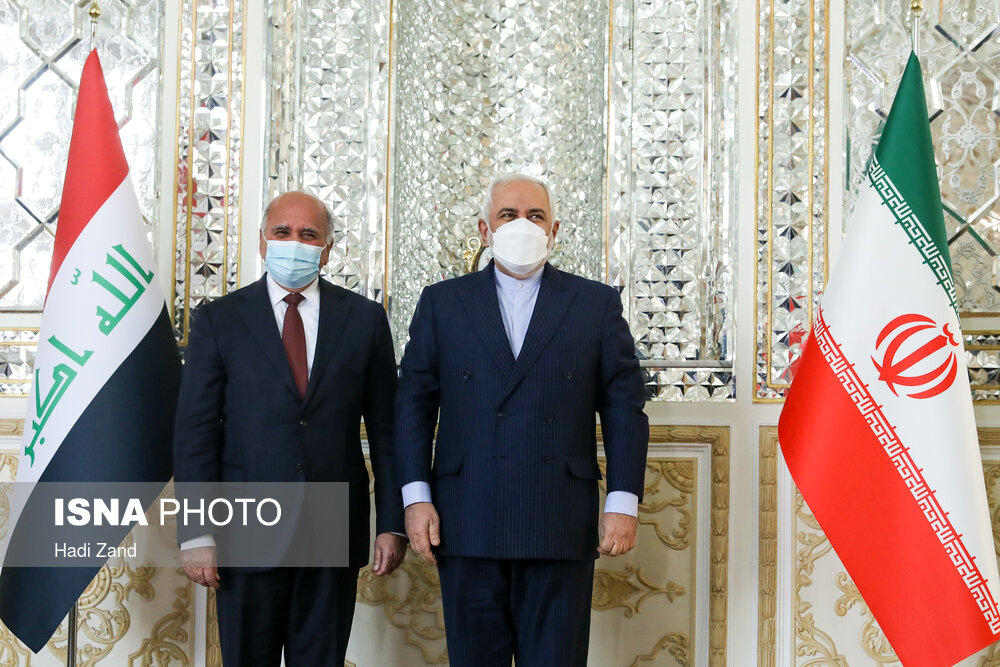 Tehran (ISNA) – Iranian Foreign Minister, Mohammad Javad Zarif met with his Iraqi counterpart Fuad Hussein in Tehran on Saturday.
During the meeting, the two sides discussed a range of issues, including bilateral ties and regional and international developments.
Earlier today, Fuad Hussein met with Iran's secretary of the Supreme National Security Council Ali Shamkhani.
This marks the Iraqi diplomat's second trip of the month to Tehran.
End Item
Follow us on Twitter @Isna_Int