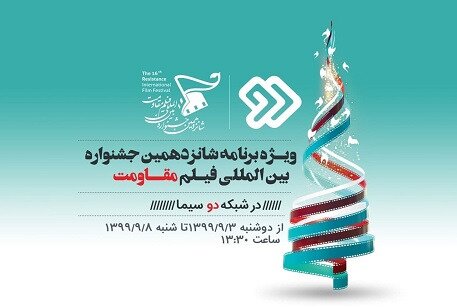 Tehran (ISNA) – The Iranian IRIB TV2 will cover the programs of 16th Resistance International Film Festival as of Monday.
The festival's programs will be continued for six consecutive days from 13:30 PM Iranian local time.
Presided by Mahdi Azimi-Mirabadi, the second part of the festival which is covering "Main Competition", "Resistance Prominent Martyr – Special Section", "Best Film Competition in Absolute Sense" and" Narrations of Pen – Scriptwriting Competition inaugurated on Saturday and is currently underway in online format until November 27, 2020.
In the meantime, the selected films of the second round of the festival will be displayed on namafilm.ir and ammaryar.ir platforms.
End Item