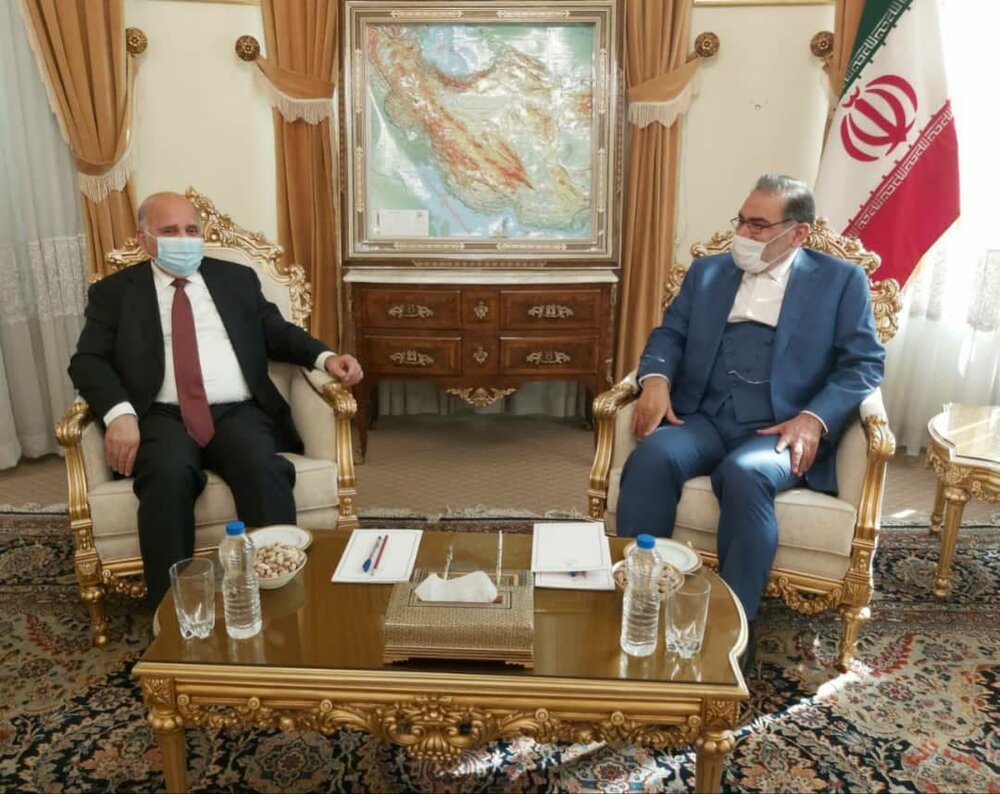 Tehran (ISNA) – Iran's secretary of the Supreme National Security Council Ali Shamkhani held talks with visiting Iraqi Foreign Minister Fuad Hussein on Saturday.
Referring to the US' recent movements in Iraq, Shamkhani stressed that delay in implementation of Iraqi Parliament's resolution on the withdrawal of American troops from Iraq will lead to increase tension and escalate the crisis in the region.
Emphasizing the need for cooperation among regional countries in order to reduce tension, Shamkhani said, "The current peace and security in Iraq are the result of the strategy of the statesmen and the epic struggle of the armed forces as well as the popular resistance groups which should be protected".
"US' recent measures for boosting and expanding Daesh terrorist movements in the region and brutal attack on anti-terror resistance forces are the beginning of a new round of organized terrorism. Iran and other anti-terrorism countries won't let US revive Takfiri terrorism in the region once again," he added.
Shamkhani has also expressed Iran's readiness for cooperation with other countries to end four years of war in Yemen.
Heading a delegation, Iraqi Foreign Minister arrived in Tehran today.
During the visit, he will meet Iranian senior officials to discuss bilateral issues.
End Item
Follow us on Twitter @Isna_Int