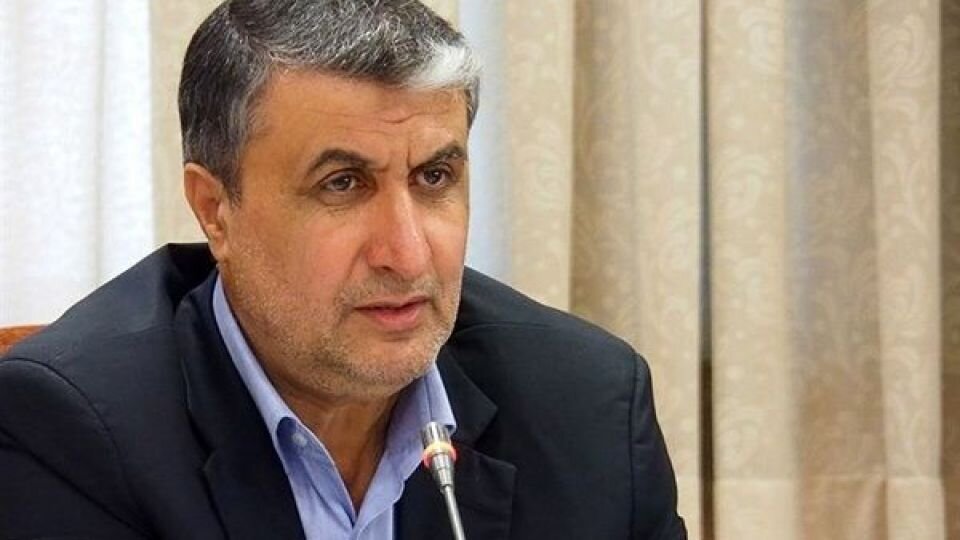 Tehran (ISNA) – The Head of Atomic Energy Organization of Iran (AEOI) Mohammad Eslami stressed that recent negotiations with the head of the International Atomic Energy Agency (IAEA) Rafael Mariano Grossi during his visit to Tehran did not fail but some issues required more time to be finalized.
Eslami made the remarks in reaction to some media outlets which claimed that Grossi has failed to reach a deal with Iran over renewed access to key nuclear sites after talks in Tehran on Tuesday.
"Our negotiations with the Agency are transparent and have been held based on the Safeguards Agreements and the Non-Proliferation Treaty (NPT) and we will continue talks with the Agency," he said.
Elsewhere in his remarks, Eslami emphasized, "Those who left the Joint Comprehensive Plan of Action (JCPOA) have no right to make any comment about the TESA Karaj Complex, a centrifuge component manufacturing workshop in north-central Iran".
"Karaj facility is an issue related to the JCPOA and those who left the nuclear deal or failed to fulfill their obligations under it have no right to make any comment about the facility. Hence, this is something that the Islamic Republic will never accept," he said.
End Item
Follow us on Twitter @Isna_Int