OUALALOU + CHOI shares new images of its morocco pavilion as the anticipation builds for expo 2020 dubai later this year. comprised of 22 stacked volumes, the building features a massive 4,000 sqm, 33-meter-high rammed earth façade — the biggest of its kind. the pavilion pays tribute to traditional moroccan design and construction techniques and aims to show how they could be applied to contemporary urban contexts.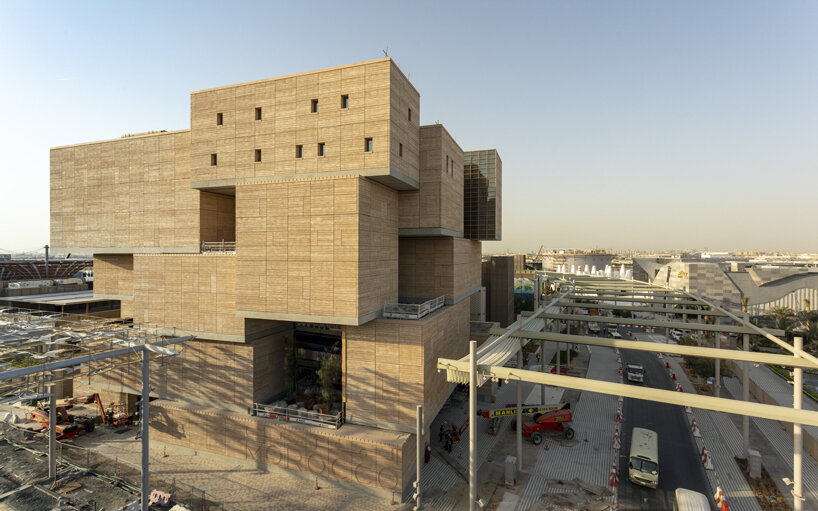 image © archmospheres (also main image)
the rammed earth construction not only offers a visual connection to traditional morrocan architecture, it also contributes to the passive cooling of the building along with wooden interior façades that double as sunscreens. OUALALOU + CHOI hopes the rammed earth structure is an example of how traditional moroccan building methods can inspire more sustainable models of urban development.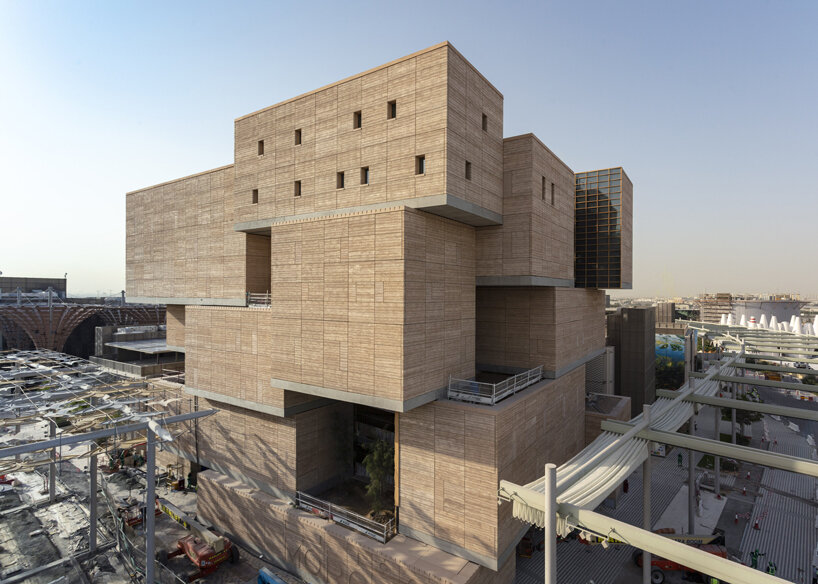 image © archmospheres
the morocco pavilion comprises 14 exhibition spaces, a traditional moroccan restaurant, a tea room, a modern street food area, a shop, an event space, an office space, and a lounge. the program is organized vertically around a soaring inner courtyard, an element reminiscent of traditional moroccan architecture. a continuous 'inner street' connects the spaces and guides visitors around a set route from the top floor to ground level.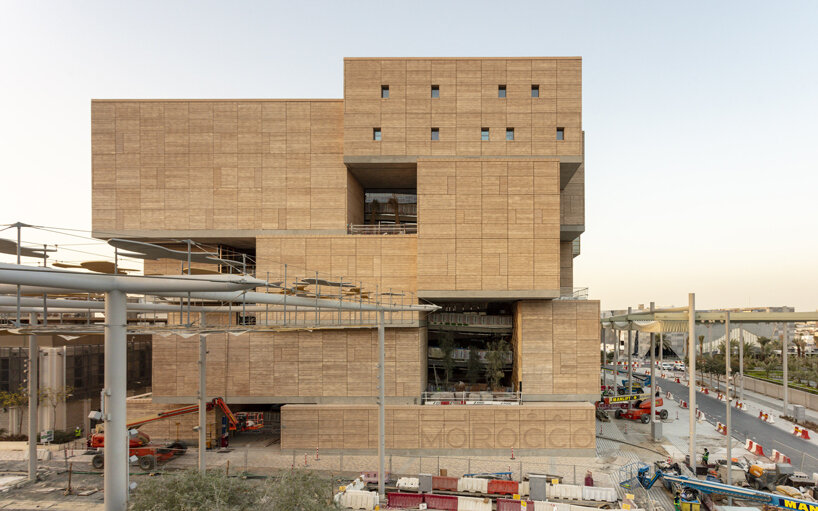 image © archmospheres
along the set path of sequential exhibition spaces, visitors can experience different regions and cultures of morocco as well as moments of pause and framed views of the surrounding expo as they descend. alternative means of traveling between levels can be found in the building's eastern core, where a 15 sqm elevating platform and exhibition space can bring up to 50 people at a time from the ground to the seventh floor.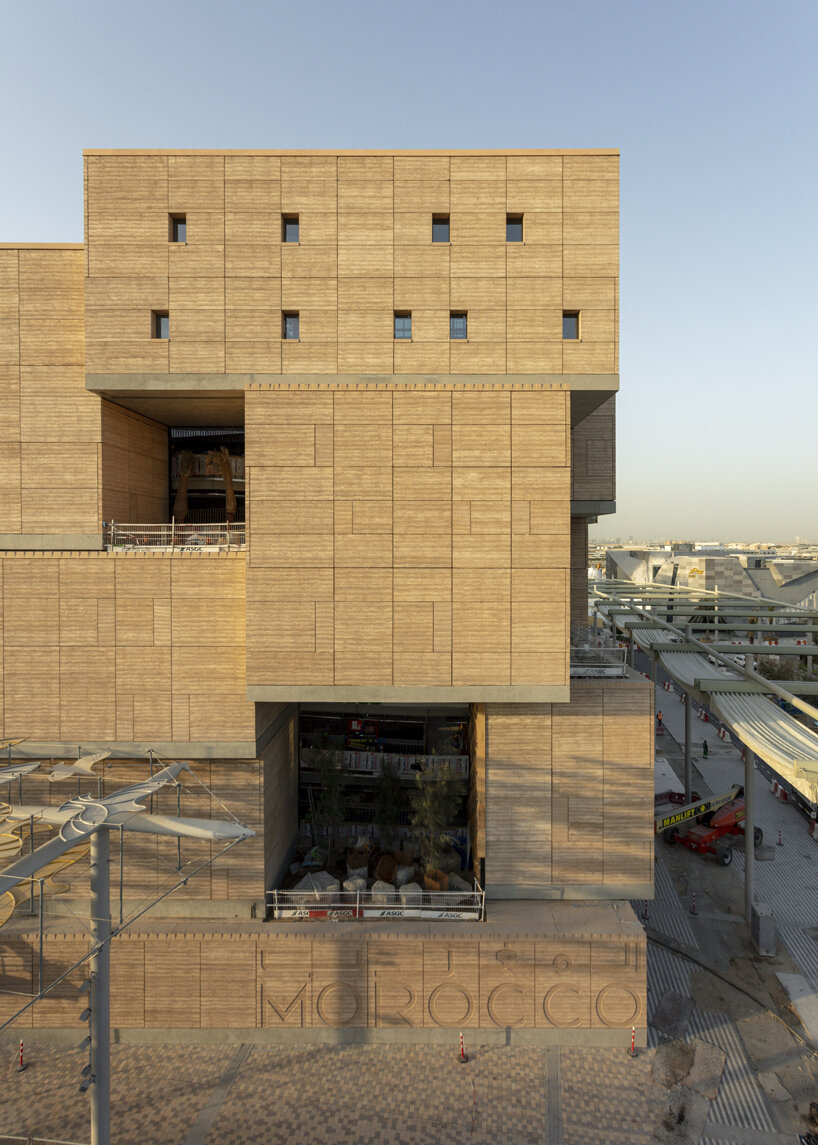 image © archmospheres
construction of the morocco pavilion is set to be complete by august ahead of the expo opening in october 2021. after the event concludes, the building will be converted into a housing complex.
see more pavilions planned for expo 2020 dubai on designboom here.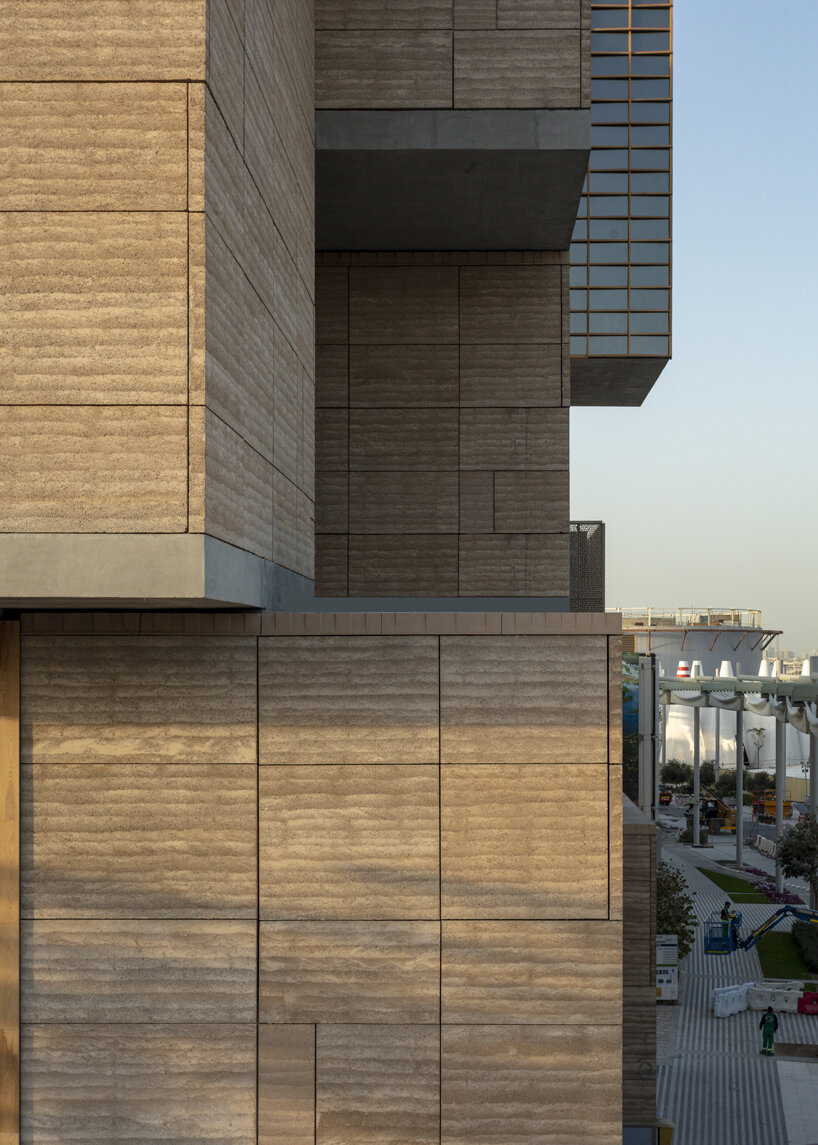 image © archmospheres