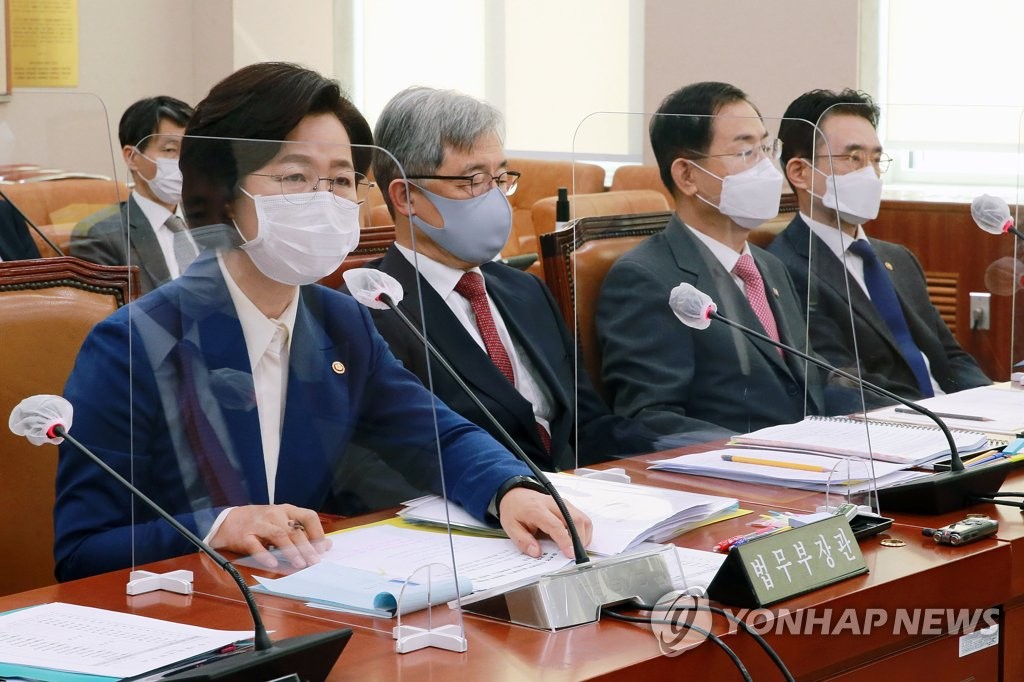 SEOUL, Oct. 26 (Yonhap) — The gaping political rift between Justice Minister Choo Mi-ae and Prosecutor General Yoon Seok-youl widened further Monday, as the minister announced a plan to review whether the Seoul Central District Prosecutors Office under Yoon's leadership in the past properly handled an explosive financial scam case.
"Since it is a type of pyramid financial scam, all that was really required was the tracing of bank accounts. (The district office) seems to have not done that," said Choo during a parliamentary audit of the justice ministry held at the National Assembly.
Choo made the comments as she announced the ministry's plan to inspect the circumstances surrounding the district office's charge clearance in the case surrounding the large-scale fraud by Optimus Asset Management when Yoon headed the office.
The Optimus scandal centers on allegations that the private equity company solicited funds worth about 1.2 trillion won (US$1.06 billion) from about 2,900 investors for investments in public institutions but actually funneled most of the money into risky assets, causing huge losses to the investors.
The case, along with a separate but equally controversial fraud case involving Lime Asset Management Co., is at the center of what could develop into a large political lobbying scandal, with allegations flying around that the equity firms illegally lobbied former and sitting ranking officials and politicians to cover up cases and evade investigations.
"The Optimus case was almost buried by prosecutors but was barely salvaged by lawsuits of ordinary citizens," Choo said.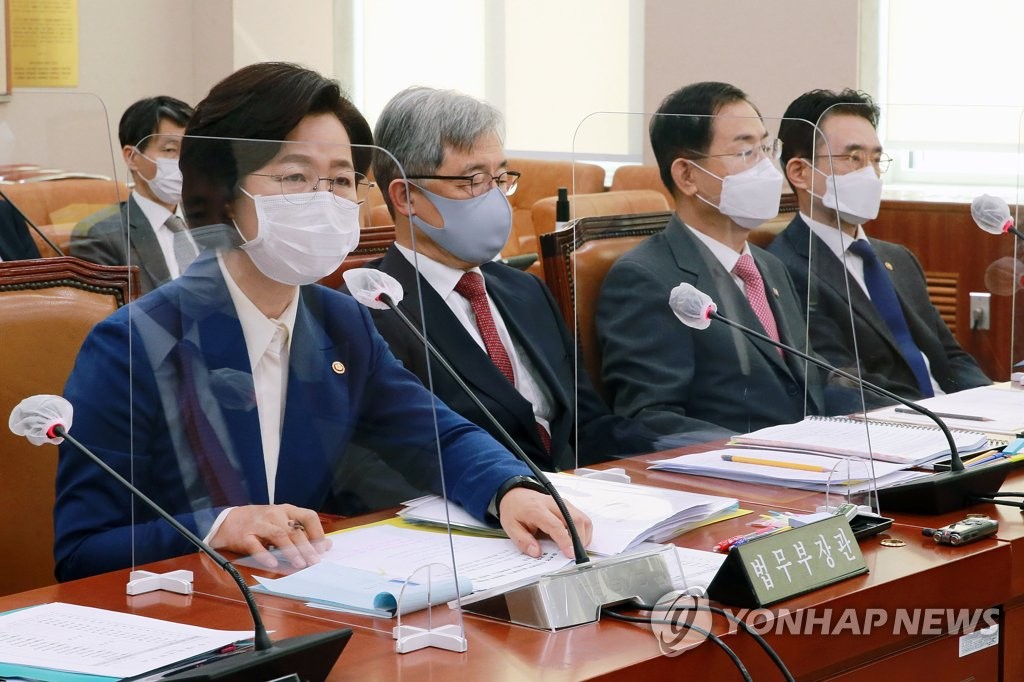 The minister also reiterated that she was legally entitled to revoke Yoon of his supervisory authority in the Lime case and a separate case involving his family.
"I was briefed (on the cases) for three days through an internal inspection, which proved the validity and the need (for the minister) to directly command the cases," Choo said.
Last week, Choo ordered the top prosecutor to recuse himself from the Lime investigation, citing a failure on the part of Yoon to conduct a thorough investigation into opposition politicians and prosecutors allegedly implicated in the case.
Yoon instantly accepted the order but described it as "illegal" and "absurd" during a parliamentary audit session Thursday.
The prosecution is currently looking into allegations that Yoon's wife was involved in manipulating stocks in Deutsch Motors and that her art exhibition company took bribes disguised as donations.