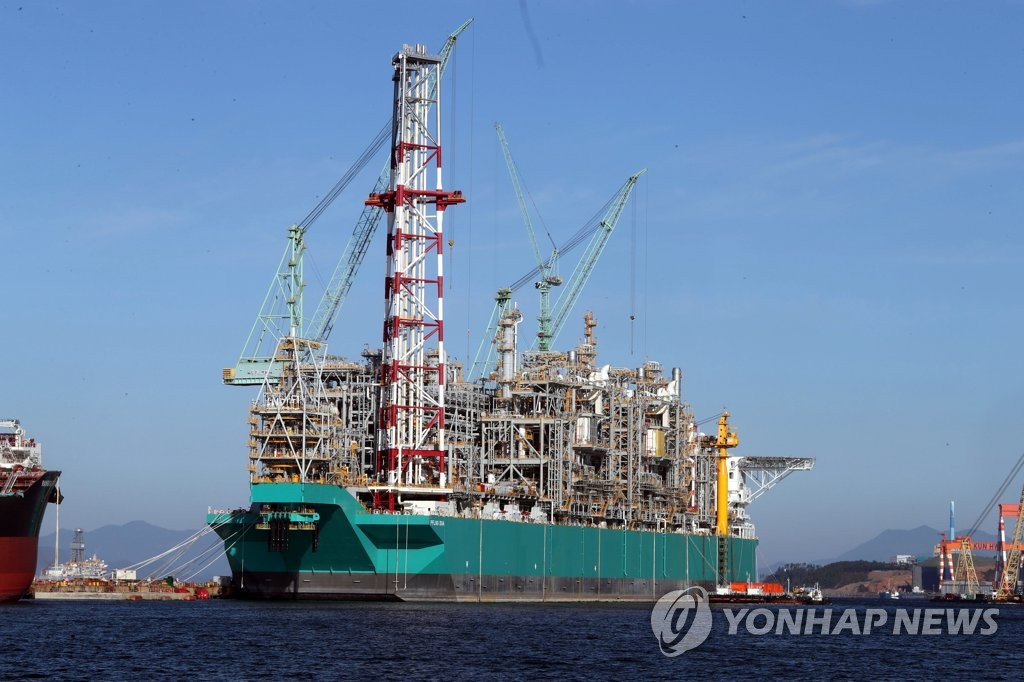 By Nam Kwang-sik
(ATTN: UPDATES throughout with more details; CHANGES headline)
SEOUL, Oct. 30 (Yonhap) — Samsung Heavy Industries Co. said Friday its net losses narrowed in the third quarter from a year earlier due to one-off gains.
Net losses shrank to 7.4 billion won (US$6.5 million) in the July-September period from a net loss of 583.2 billion won a year earlier, the company said in a regulatory filing.
Sales fell 14.6 percent on-year to 1.67 trillion won, while operating losses narrowed to 13.4 billion won from 312 billion won a year earlier.
"Reduced costs of raw materials and additional proceeds from changed orders for offshore plants helped prop up the bottom line," the company said in an e-mailed statement.
Samsung Heavy also said it will make concerted efforts to gain more orders for liquefied natural gas carrier in the rest of the year.
But the shipbuilder won $1 billion worth of orders in the nine-month period, marking 12 percent of its target of $8.4 billion.