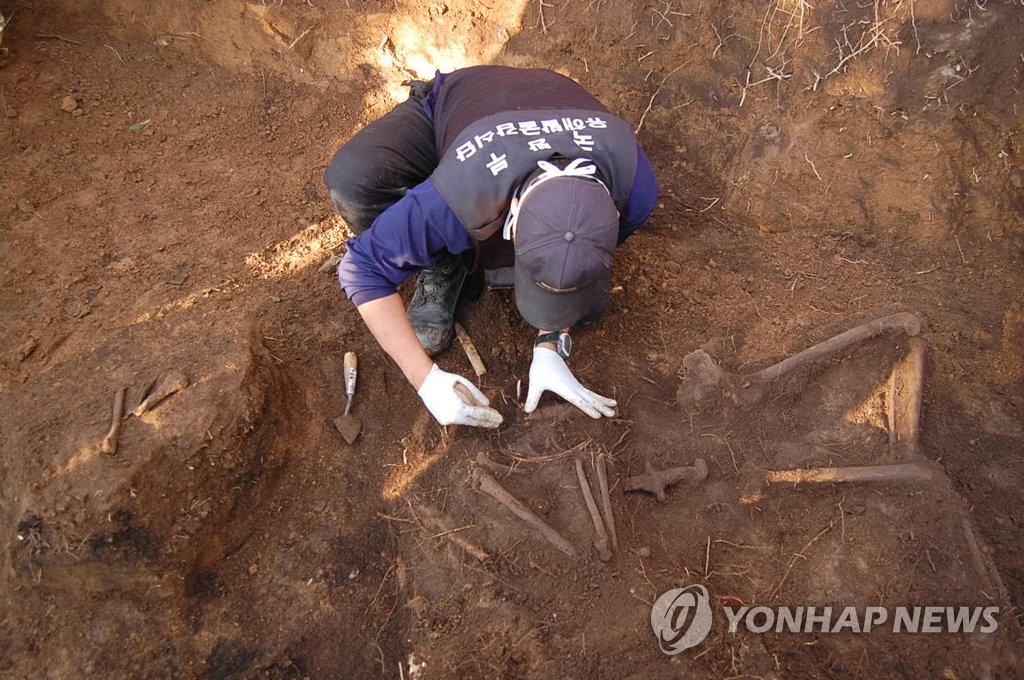 WASHINGTON, Sept. 18 (Yonhap) — U.S. President Donald Trump pledged relentless efforts Friday to bring home the remains of American soldiers who went missing in action (MIA) or kept prisoner of war (POW) in past conflicts, including the Korean War.
"On this day, we also reaffirm our unceasing global efforts to obtain the fullest possible accounting of our MIA personnel," Trump said in a released statement marking the National POW/MIA Recognition Day.
"That is why in 2018, I worked to secure the historic repatriation of remains from North Korea, and why we are continually working to bring more home from around the world," he added.
North Korea returned the remains of 55 American soldiers killed in the 1950-53 Korean War to the U.S. in July 2018, about one month after its leader, Kim Jong-un, held the historic first U.S.-North Korea summit with Trump in Singapore.
In a four-point agreement signed at the Singapore summit, the communist state agreed to the "immediate repatriation" of POW/MIA remains that have already been identified and to continue searching for others.
The U.S. has said its joint search efforts with the North were halted shortly after the second Trump-Kim summit, in Hanoi in February 2019, ended without a deal.
"My Administration will never waver in fulfilling our country's obligation to leave no service member behind," Trump said in the statement posted on the White House website.
National POW/MIA Recognition Day was established in 1979, and is observed on every third Friday of September.
Still, Trump's renewed pledge to work for the return of U.S. POWs and MIAs comes after news reports accused him of referring to U.S. service members who have lost their lives as "loosers" and "suckers," an accusation strongly denied by Trump.
More than 300,000 U.S. soldiers fought in the Korean War. More than 33,000 were killed in action and some 8,000 still remain missing.