SEOUL, Jan. 27 (Yonhap) — The romantic comedy "Our Beloved Summer" is a love story of two teenage lovers who once break up but meet again 10 years later, sophisticatedly depicting the odd emotional fluctuations when they reunite.
The 16-episode series, which premiered on Dec. 6 on SBS and Netflix, has become a sleeper hit and received rave reviews at home and abroad for its mellow nostalgic vibe and on-screen chemistry of lead actors Choi Woo-shik and Kim Da-mi. It has been in the top 10 of Netflix's official weekly viewership chart for non-English TV series for five weeks in a row.
Screenwriter Lee Na-eun, 28, said it is a great honor to be loved not only by Korean viewers but also by global audiences. She said she just tried what she can do as a young writer in her 20s for her small screen debut.
"I wrote stories of young people about my age. It's about me and my friends," she said Thursday in an online interview. "'Our Beloved Summer' uses very common and mundane episodes, and dialogue that we can see and hear around us. I think this mediocrity resonates with people around the world."
The drama starts with a documentary being shot inside a classroom of a high school with two students at the extremes. The girl, whose name is Yeon-su (Kim), is a star student with the top grades in school, while the boy, Ung (Choi), is at the bottom of his school.
The two are forced to stand in front of the camera again for a sequel, as the documentary went viral 10 years later.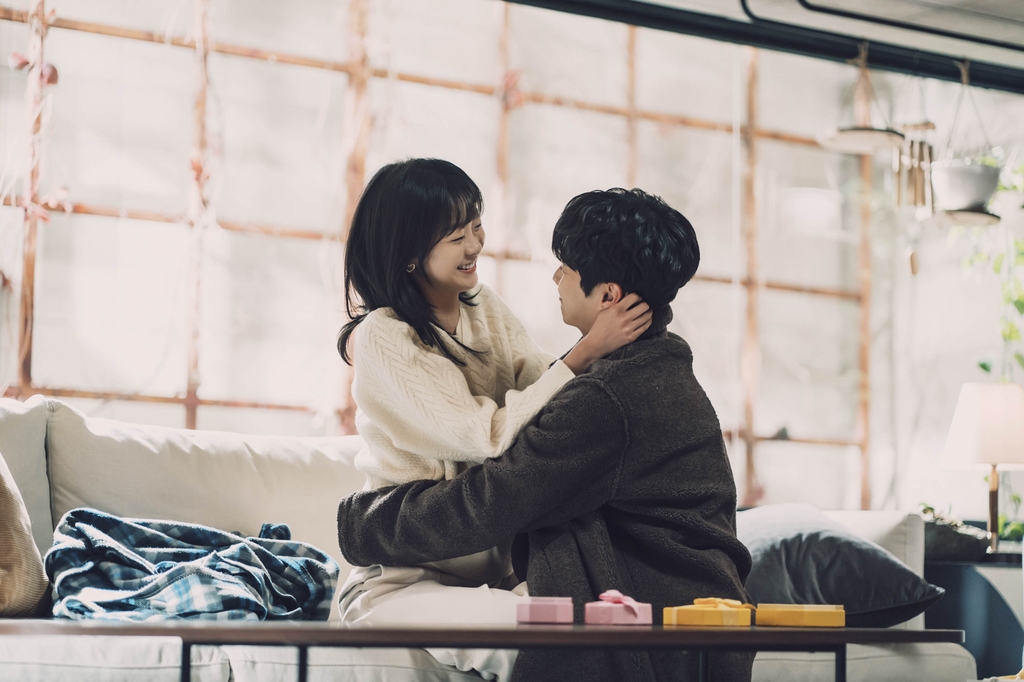 The author said she was inspired by a reality documentary aired on EBS in 2015, observing how the tailender boy gets along with the head boy in high school.
"A few years ago, I happened to watch the documentary, and I was curious about their lives after filming," she said. "I thought it could be good for a story about youths, and director Kim Youn-jin agreed with me."
And Lee changed the title roles to a boy and a girl, and wove a story of those who are on the verge of starting the second chapter of their romance after their breakup in their teens, distracted by old feelings, new love interests and their twisted past.
She admitted she had kept Choi in her mind when she created Ung, the main character of "Our Beloved Summer."
"While I was designing this story, I accidentally saw a clip of Choi's interview," she said. "During the interview, he was different from how I'd seen him in films. He was so charming that I created Ung based on him."
She gave the credit to Choi and the entire cast, who portrayed lines and scenes on her fledgling screenplay in a more perfect way.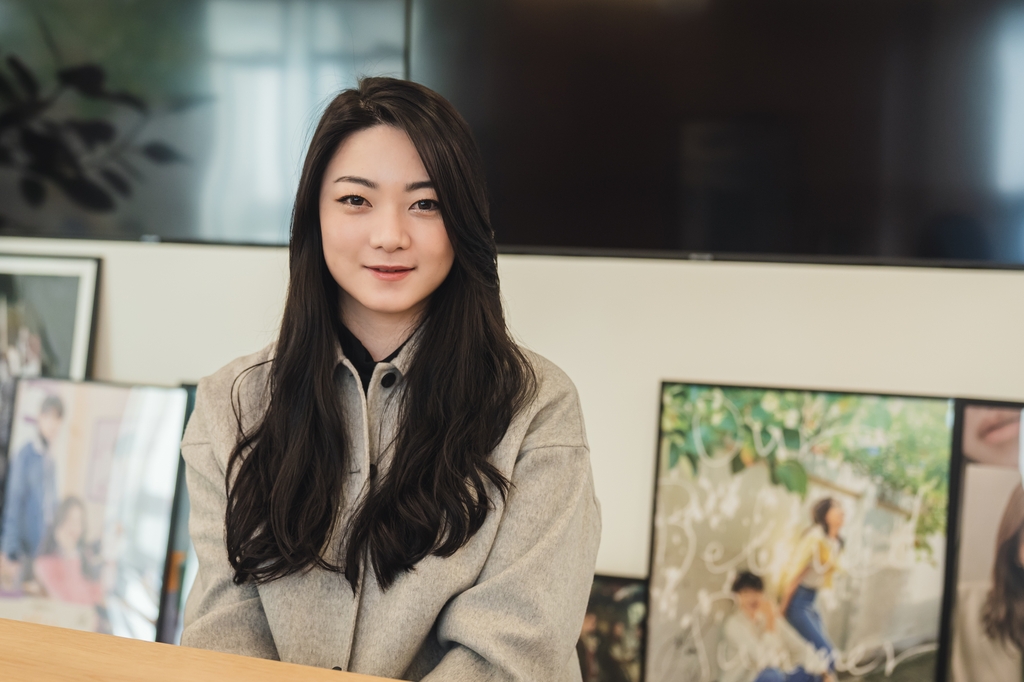 For her next project, Lee said she wants to talk about love of thirtysomethings, as she and her friends are going to be 30 soon.
"It will be another love story that is calm and placid. And more grown-up people will be my next heroes," she said. "When I get older and learn more about life, I want to write one with stronger, tougher narratives."