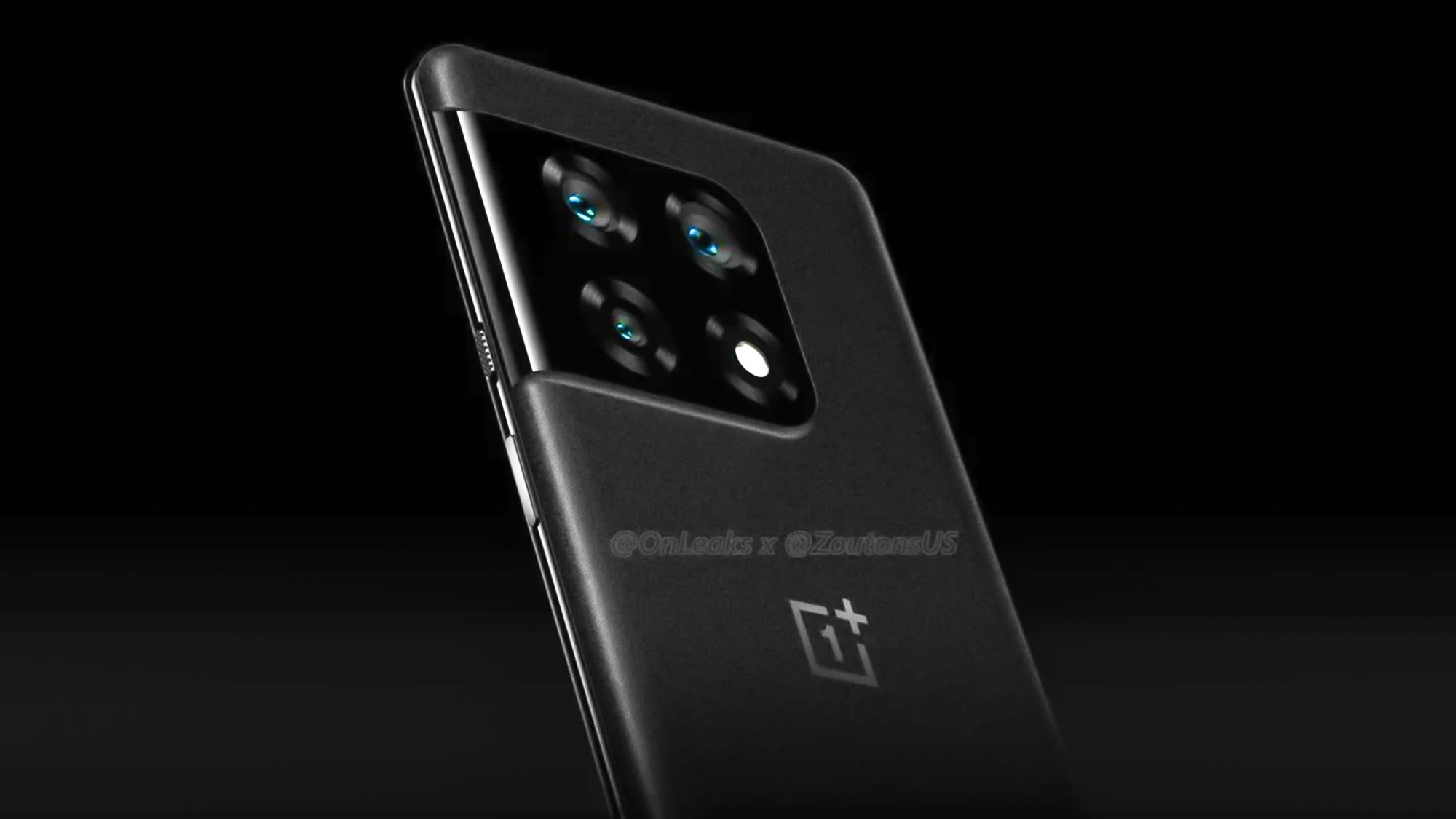 (Image credit: OnLeaks / Zouton)
The OnePlus 10 will launch with Qualcomm's powerful new Snapdragon 8 Gen 1 chipset, according to someone who should know — the phone maker's co-founder.
Pete Lau, who co-founded OnePlus and now serves as the chief product officer for OnePlus parent Oppo, took to Chinese social networking site Weibo where he revealed that the "next-generation" of OnePlus would make use of the Snapdragon 8 Gen 1. Likely, he's referring to the 2022 OnePlus 10.
The Snapdragon 8 Gen 1 chipset made its debut earlier this week, and it hasn't taken long for manufacturers to begin revealing upcoming phones that will be making use of the new system on chip. Five companies thus far have confirmed the adoption of the chipset for future flagships: Xiamoi, for its Xiaomi 12 series; Motorola with the Motorola Edge X30; Realme and its Realme GT 2 Pro; and Oppo itself, with the Oppo Find X4. 
It's unlikely any of those phones will reach the U.S., though. The OnePlus 10 certainly will, as will Samsung's Galaxy S22, which is expected to be featuring the Snapdragon 8 Gen 1.
The Snapdragon 8 Gen 1 promises a CPU that's 20% faster and 30% more power efficient than the Snapdragon 888, which is what you'll find inside the OnePlus 9. Qualcomm's chip offers other benefits aimed at camera performance, artificial intelligence and gaming.
OnePlus hasn't shared a specific release date for the OnePlus 10, but a leaker expects the phone to launch sometime in January or February of 2022 in China, with the rest of the world following suit by the middle of the year. That would be a departure from OnePlus' usual approach, which typically features a global launch for its flagship phones.
Today's best OnePlus Buds Pro dealsOnePlus Buds Pro Wireless…AmazonPrime$139.77ViewOnePlus Buds Pro(Matte Black)OnePlus US & CA$149.99ViewOnePlus Buds Pro Wireless…Tomtop WW$168.11ViewShow More DealsWe check over 250 million products every day for the best prices
Billy Givens
Billy Givens is a journalist with nearly two decades of experience in editing and writing across a wide variety of topics. He focuses particularly on games coverage for Tom's Guide and other sites including From Gamers Magazine, Retroware, Game Rant and TechRaptor. He's also written for self-improvement sites such as Lifehack and produced in-depth analyses on subjects such as health, psychology and entertainment.
(Image credit: OnLeaks / Zouton)