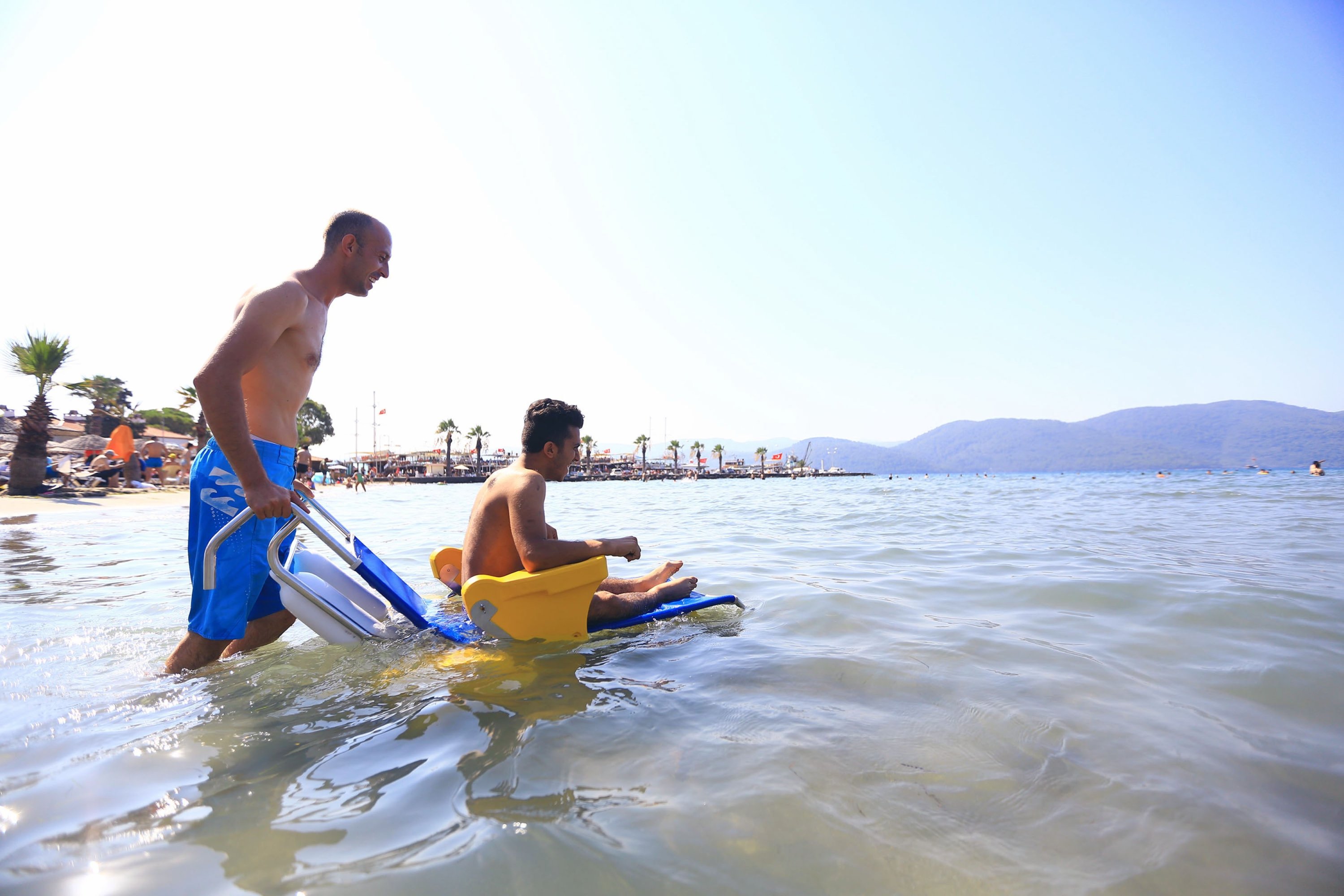 For many years Turkey has been launching various projects to improve the lives of disabled people, as according to the latest figures the country is home to more than 4.8 million disabled citizens.
The southern Muğla province, one of the most popular touristic destinations in the country, is not an exception. In 2016, Muğla's Metropolitan Municipality launched a project that helps disabled citizens enjoy the sea via ramps and disabled sun lounges.
The municipality has opened 20 "barrier-free" beaches in seven districts, allowing disabled citizens to enjoy the sea with greater comfort. Also if the disabled citizens request to be picked up from their homes and be brought back, teams from the municipality see it through.
A special platform by which the disabled can access the sea, specially designed sunbeds and changing rooms are all available to visitors.
Necmi Öztan, who experienced the "barrier-free" beaches, said that he was hesitant to enter the sea. Thanks to this project, however, he can now enjoy the sea and was therefore very happy.
"I didn't have the courage to enter the sea for five years, therefore I'm very glad. It turns out that I can swim. I'm very thankful to Muğla Metropolitan Municipality Mayor Dr. Osman Gürün for this project," Öztan said.
"It was a great experience for me to enter the sea here. We have gained experience and found our courage. Now we have a place to enjoy the sea with great comfort. As the disabled, we want a barrier-free world. The municipality is constantly informing us on their projects for us to use. I thank them for their effort," said Birkan Özkalır, who also benefits from the project.